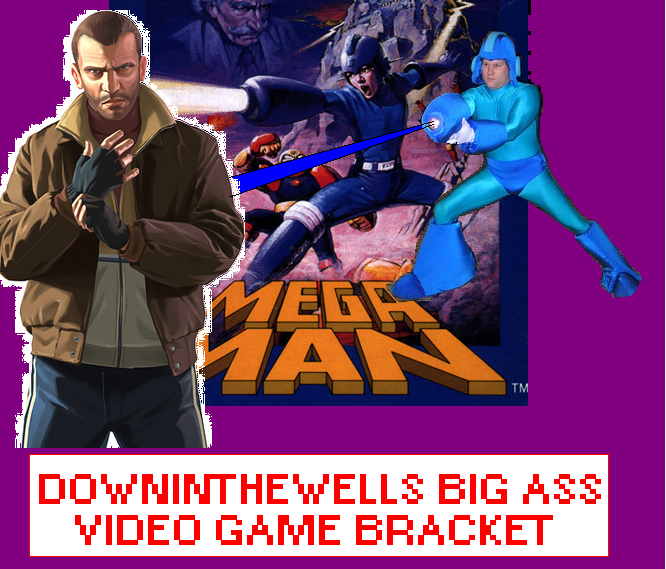 Halo Versus Madden
Zelda Versus Gran Turismo
Bible Adventures Versus Star Fox
Ninja Gaiden Versus Tetris
Pac Man Versus Crash Bandicoot
Guitar Hero Versus Command And Conquer
Bubble Bobble Versus Final Fantasy
Sonic Versus Wolfenstein
Mario Versus Worm
Star Wars Versus Castlevania
Bomberman versus Double Dragon
Mega Man Versus Grand Theft Auto
Centipede Versus Guantlet
Super Smash Bros verus World Of Warcraft
Call of Duty Versus Rampage
Dance Dance Revolution Versus Metroid
Okay folks, my bad on this one. We have not put out our 2nd half of the 64 video game franchise entries till the day before we have to do the radio show. I still expect you all to vote, and yes this is what I was talking about in that text message I sent you.
Remember how last week there was absolutely no good franchises? Remember how all the marque teams were gone?
Well that is because Ben's cat waited to pull all of the good names out of a hat on the second week. Ben's cat knows how to delay gratification and really give a segment some momentum. Cringer Cat Blind Draw wins again.
Mario, Zelda, Halo, all the big names are here for round two, with a hell of match-up betwix Mega Man and Grand Theft Auto.