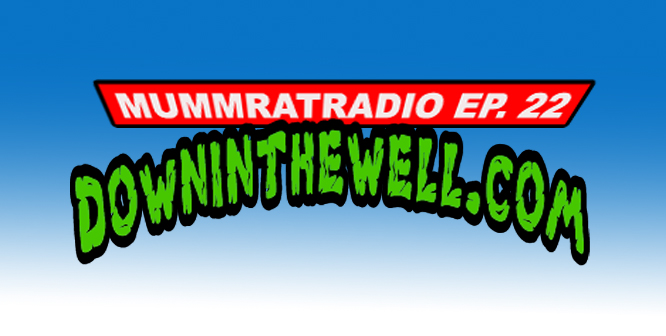 Mummrats! We are back again with another fantastic pre-recorded show where we tackle anything and everything…as long as it happened to us or we can find it on the internet! A very special listener appreciation episode where our content is mostly generated by questions asked by you! That's right, YOU, the listeners!
Let me first begin by saying, we are paid a special visit again by Mr. CT -Carvell Talley – our very first and very special return visitor to the mummrat entertainment radio program. We will be hearing more of him, and that alone should be enough for you to stick around!
But, if knowing that CT was back in the house ISN'T enough, maybe our riveting discussions about the mighty morphin power rangers, teenage mutant ninja turtles, and other eighties television shows is enough to entice you. Not yet? How about we get terribly offended by a Japanese game show where your main objective is to rape innocent women and dissect the ancient art of 'sharking'? Maybe you can lick your chops as we hear some juicy juicy voice mail messages that were left on Brad's phone in the past week from his ex girlfriends father! We also find out some sick perversions we all have regarding female cartoon characters.
It's all here ladies and gentlemums…this is one of our best episodes yet, and they're just going to get better. Listen along with us, and stick around so you can find out whether or not Ben follows through on his very own, very embarrassing, self inflicted challenge!
Peace, love, and axle grease!
AB
Soul Shattering Clip Of The Week:

*Bonus*
I had made two versions of that photo, so here we are photshopped onto turtle bodies….just for S and G's: