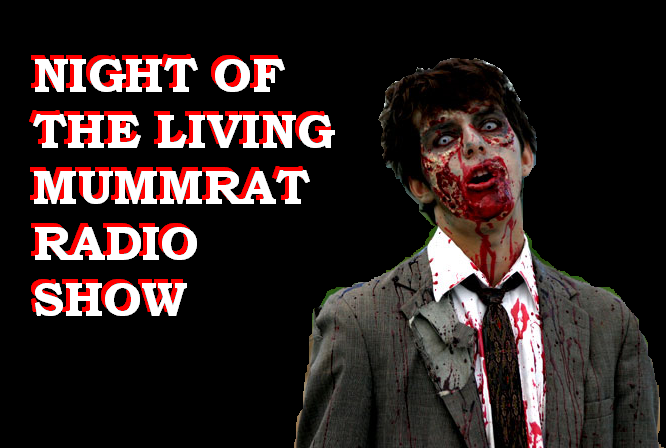 That's right folks we really pulled out all the stops on this one. Ben and Brad talk about when foreclosure really hits home (or hits apartment complex). The guys discuss the results of the video game bracket, Bob Dylan's Christmas album, Cuba, Palin and Birmingham Alabama's 2020 Olympic bid. In the spirit of Halloween Mummrat investigates whether or not Zombie movies are for Hipsters, Metalheads, or just plain nerds, so enjoy it, its Night of the Living Mummrat Radio Show!
Oh by the by, this episode has no ending because we ran out of tape. If you make it the whole hour and forty five don't be too upset at us for forgetting to say goodbye. Goodbye.
Oh and here is that crazy German broad's soul shattering Zombie Vlog. German people are NUTS!!!