About a week ago I was cleaning my room. Remember the lizard tail my cat gave me for my birthday? Under a pile of clothes I discovered this: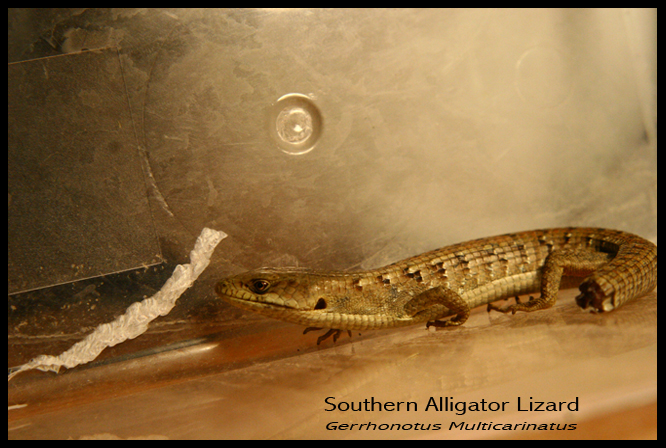 Apparently the whole 'dropping your tail in defense' thing works! A little dehydrated, a little stressed out, and a little less lizard…but alive!
I had to resist every worldly urge to recreate a natural environment in a glass box for the little guy to make him my own (something as a child/teenager/young adult I would have done in an instant), gave him some water and a few crickets and let him go in the backyard.
My cat still has that tail hidden somewhere…it's his favorite toy.