A few days back, the first collaboration between myself and Klepto K took place, at some guy named 'Robby"s birthday party he was having at the bar. We gave Robby the biggest gift of them all, a shit show! (an apology to the Liquid Lounge for crashing your live music night, and making it our bitch….your 45 minutes will never be returned)
Here are a few examples of the things that we got out of the show, and in the future we will be providing some audio samples to scare you away with. As long as we are able to weather the 'boo's', we should be having more updates like this. Thanks for coming out if you did, if you didn't, contact me at downinthewell@gmail.com to get on our mailing list for future updates. It's a two man one man show explosion-athon!
Enjoy some bar games!
(excerpts from 'ask an idiot')

(visual manifestation of 'who pooped in the bathroom – the bar game!)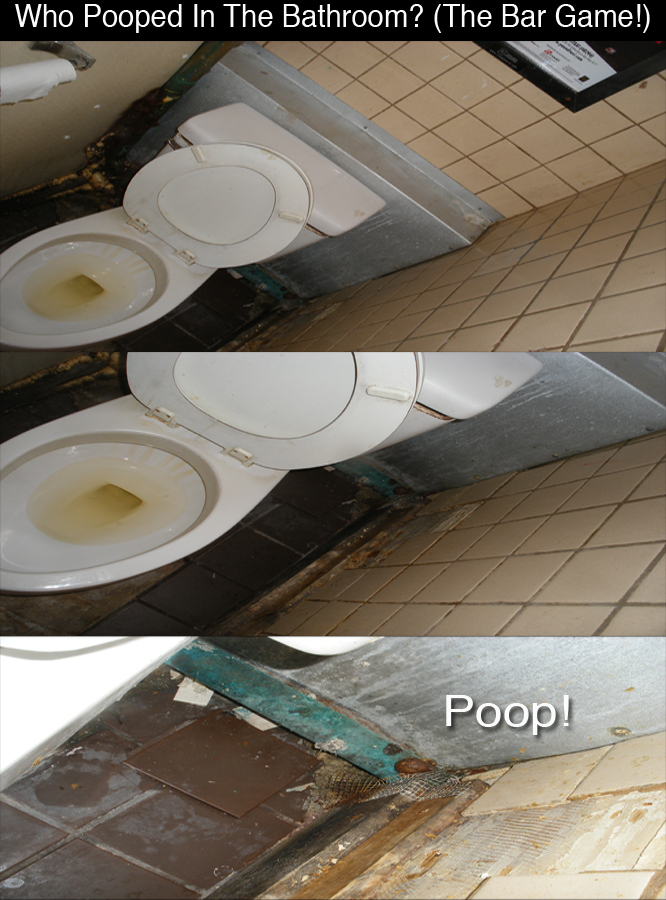 Now THAT'S entertainment.